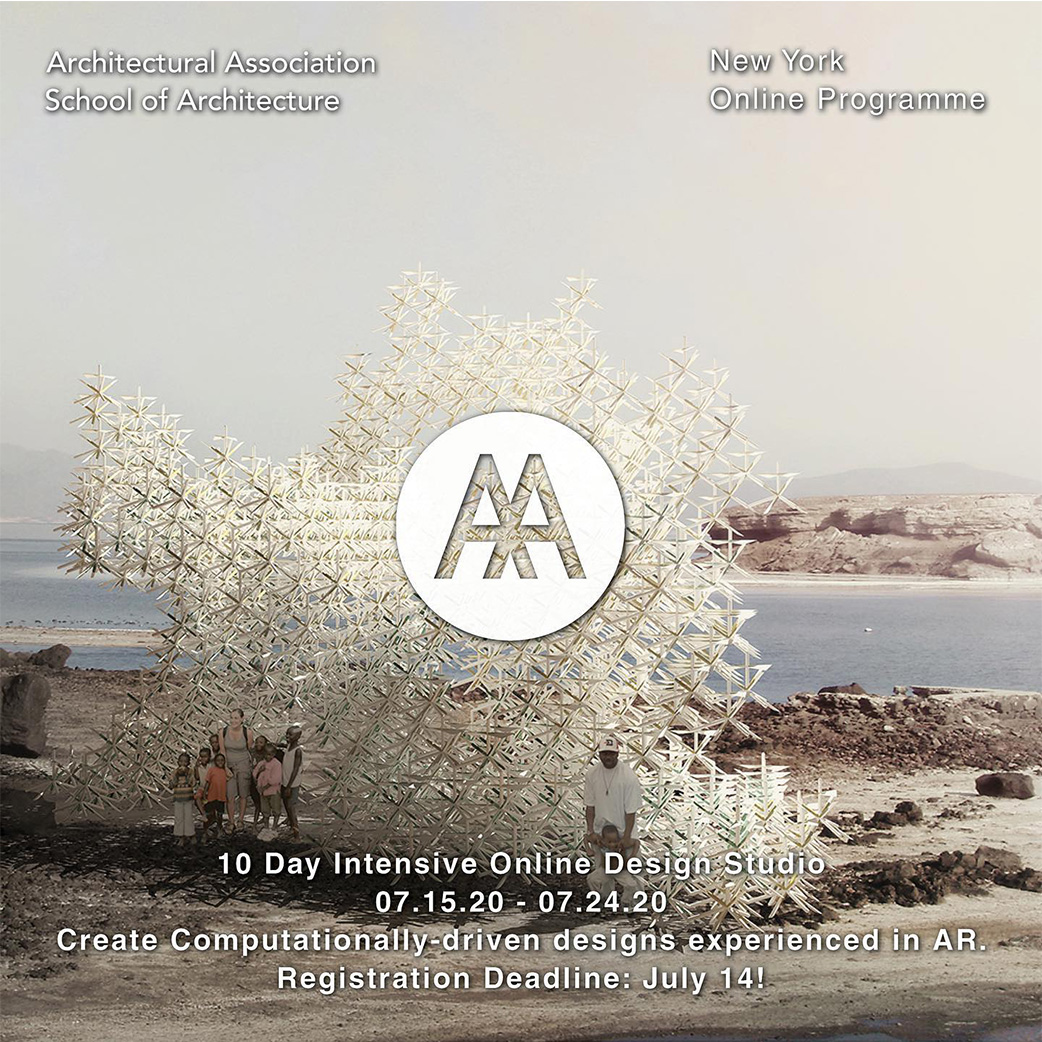 LECTURE
20. July 2020
@ACADIA 2020 Conference

"Collaborative Objects"

AA Visiting School New York, Keynote Lecture by Grasser Alexander

title
'Collaborative Objects'
keynote lecture by Alexander Grasser
Jury at Midterm & Final Presentations
at 'AAVS NY Urban Futures: Resiliency', AA Visiting School New York, 2020 New York, US
Keynote Speakers: Soomeen Hahm (SCI-Arc), Hypgen-Labs, Zach Lieberman (MIT Media Lab), Alexander Grasser (TU Graz), Andrew Witt (Harvard GSD), Mollie Claypool (UCL Bartlett), and Casey Rehm (SCI-Arc)
AA Visiting School Workshop Theme:
[text form the conference website]
URBAN MIXTAPE
" Our cities have undergone shifts due to the COVID-19 pandemic that months ago seemed unthinkable. It has demonstrated how quickly social behaviors and patterns of life can change in response to an external factor and has offered a unique opportunity to explore the design of future urban systems in new ways. Designers have always faced challenges planning for the dynamic and rapidly changing aspects of society and its environment; however, this current situation demands an unprecedented need to rethink our everyday lives and experiences. These transformations will have great impacts on the nature of how we experience our city's public spaces, its enclosed environments, and the daily commutes to a plethora of activities throughout its boroughs. As a response, this programme will explore the future of cities in a virtual realm through experimentation with augmented reality and the alteration of physical spaces through digital means. Participants will study the infrastructural typologies and dynamic urban morphologies that make up New York, and digitally reconfigure and explore how these spaces can be experienced in the future both physically and digitally. Through the use of computational and visualization techniques to reconfigure the urban environment this programme not only hopes to reveal glimpses of what the city can be, but also to initiate discourse that can destabilize dominant thinking and offer future urban solutions to the changing physical and digital landscapes of our metropolises around the world."
see further information on the workshop:
newyork.
aaschool.ac.uk/
Content Copyright:
all rights reserved to
ALEXANDER GRASSER