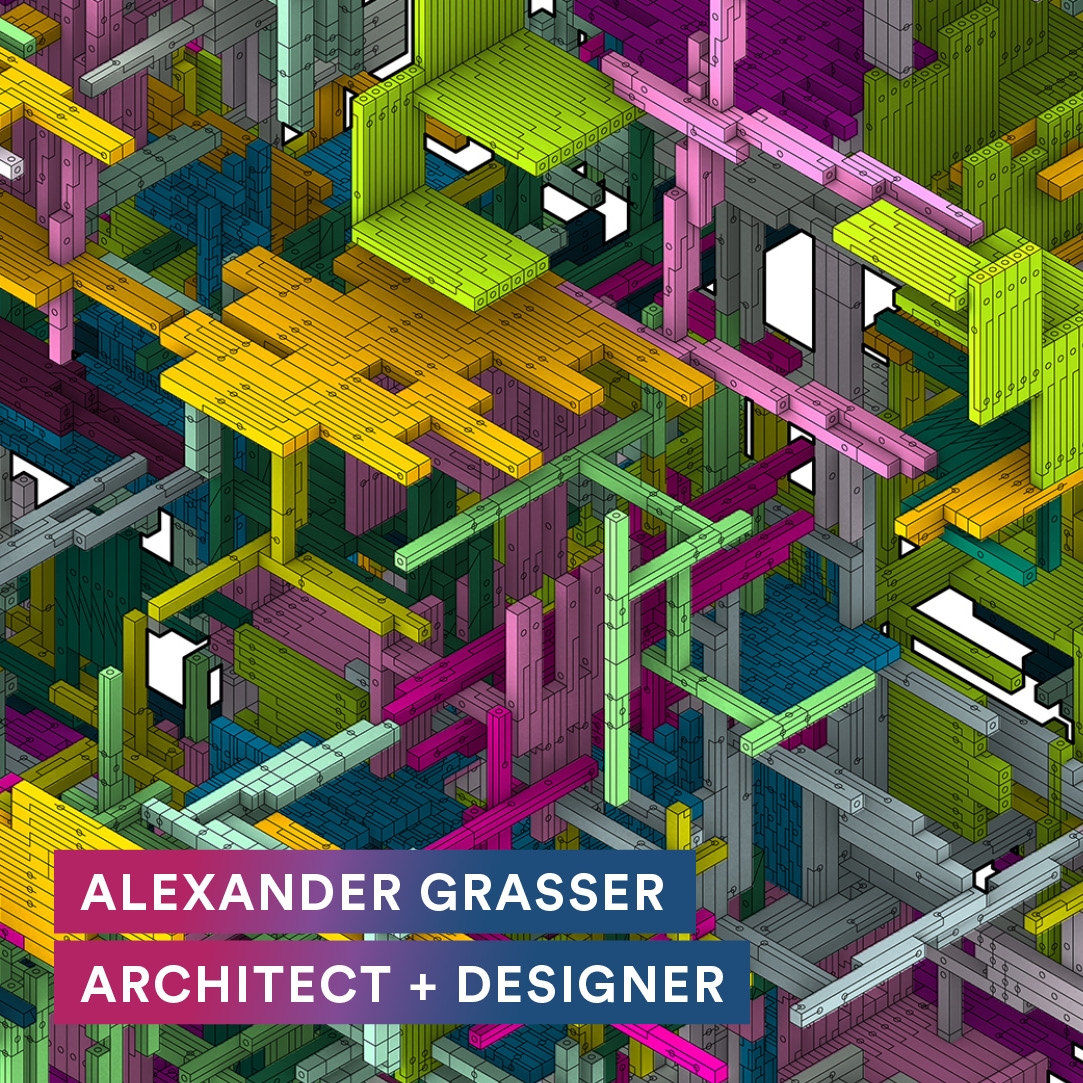 LECTURE
28. May 2021
@TEULO Talks 2021

"About Collaborative Objects"

TEULO Talks, Lecture by Grasser Alexander

title
'About Collaborative Objects'
at 'Parametric Semiology', Teulo Talks 28. May 2021, TEULO CDP Online Learning Platform - Janelle Fenwick, Auckland, Neuseeland
Parametric Semiology
Explore the parametric semilogy and push boundaries with light-weight structures and morphogenetic design strategies to seed intelligent design solutions informs her parallel pursuits of practice and pedagogy.
Keynote Speakers:
Bogdan Zaha (Zaha Architects Ltd)
Alexander Grasser (Institute of Architecture and Media)
Amit Gupta + Britta Knobel Gupta (Studio Symbiosis)
Marziah Zad (Architect)
Alvin Huang (Synthesis Design + Architecture)
ABOUT COLLABORATIVE OBJECTS
Alexander Grasser is a researcher and freelancing architect based in Vienna. He is an assistant professor and PhD candidate at the Institute of Architecture and Media at TU Graz. His research is focusing on collaborative objects, real-time participatory architecture, and platform applications in architecture. Alexander holds a Master's degree from Innsbruck University and an undergraduate degree from TU Vienna and gained professional experience working in offices in Vienna, Berlin, and Shanghai. His works were widely published and exhibited internationally.

At this talk, Alexander will introduce Collaborative Objects as a conceptual framework that enables real-time participatory architectural design applied in academic research and on architectural projects. As recently distributed production and telepresent collaboration in architecture became the new normal, this concept presents a playful approach on how we might work together in the future.
see further information:
teulo.co/events/upcoming-teulo-talks-28-may-2021-register-now
Content Copyright:
all rights reserved to
ALEXANDER GRASSER