Crypto Art - NFT - Realtime Collaborative Tokens - H=N BLOCK + A
#CleanNFT #Blockchain #VariationThroughParticipation #CreativeCoding #RealtimeArchitecture #CollaborativeObjects
---
H=N BLOCK + A

enabling realtime collaboration and participation
---
H=N BLOCK + A
hicetnunc OBJKT#329393
published 19.09.2021
ed. 75/100 minted ︎

by @grasser_alex


#generative #generativeart #creativecoding #interactive #architecture #blockchain #voxel #realtime #monochrome #techno #block #open #participatory #configurator #platfor #collaborativeobjects #architecturemachine #polychrome #unlockable #commons #sharedownership #madebycode #madebyhumans
_______ H=N BLOCK + A _______________
H=N BLOCK+A is an extension patch(Architecture Kit) for H=N BLOCK(OBJKT#187962), enabling realtime collaborative and participatory design using an architectural kit of parts.
_______ Realtime Participatory Architecture
This OJKT enables realtime collaboration and interaction at Hic et Nunc, by providing an inclusive platform for participatory design activities: Here and Now BLOCK. H=N BLOCK celebrates the H=N Community, allowing multiple users to contribute to a multi-subjective & multi-objective collaborative whole, an open architecture of collaborative objects. These shared blocks are visible as long as a visitor is Here And Now. This ephemeral persistence allows for community design sessions, various user-generated content, curated live events, and variation through participation.
____________________________________
This is an experimental NFT, that works Here and Now, but as it calls external APIs, there is the chance that it might break in the future. If that happens I'll try to upgrade it, but can't ensure if that is possible.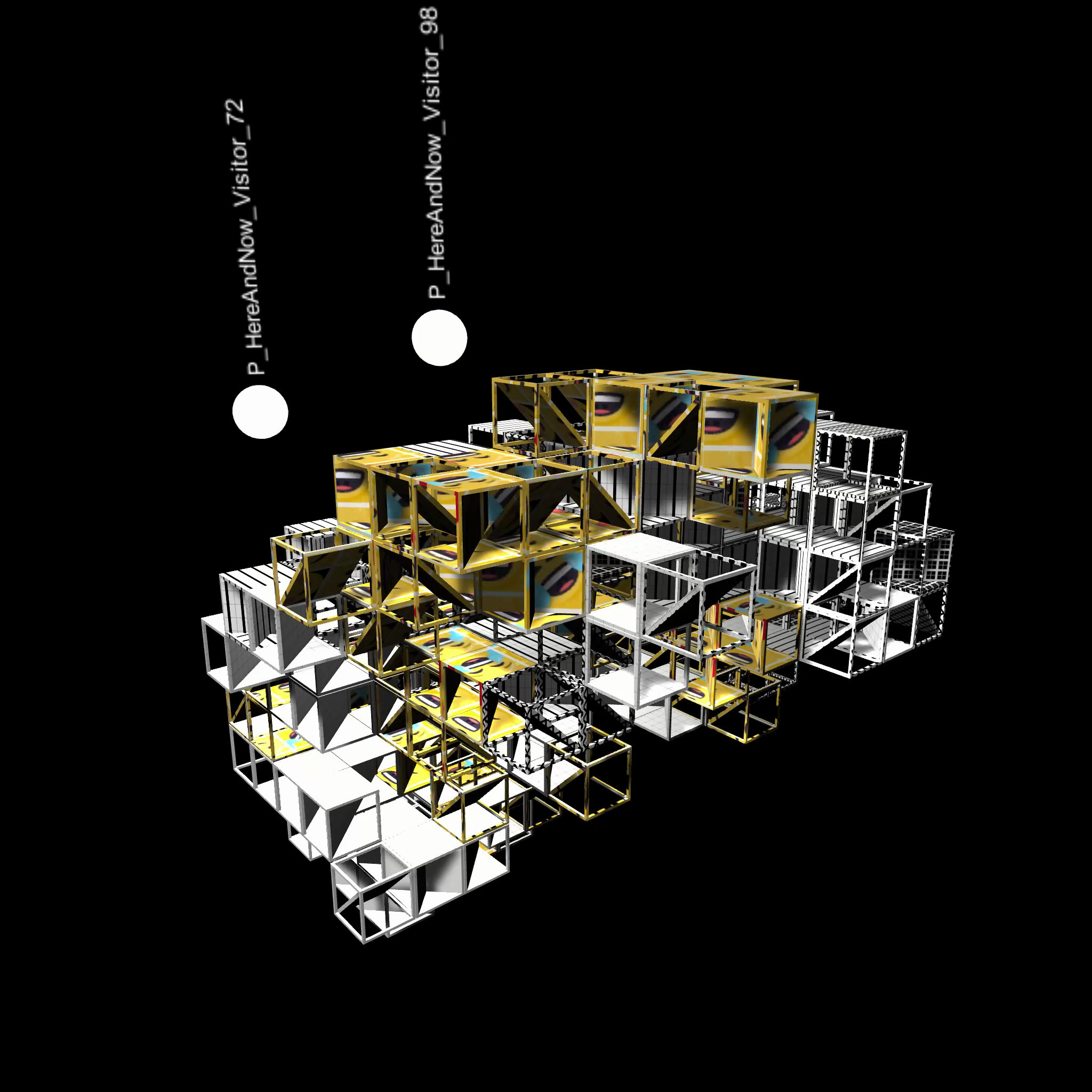 H=N BLOCK + A

Unlock 01


Unlock 02


Unlock 03


Unlock 04


Unlock 05


Unlock 06


Unlock 07
Unlock 08
---
OS.01-16 @ H=N BLOCK+A
Holders of this OBJKT will have full access to all the unlockable content at H=N BLOCK+A.

---
---
H=N Community BLOCK+A °01
documenting realtime collaboration and participation
---
Content Copyright:
all rights reserved to
ALEXANDER GRASSER